Welcome to
the Grouper Trails
A recreational invitation to think about
the protection of Marine biodiversity
THE HEART OF PORT FRÉJUS AND OF MEDITERRANEAN FISH
By offering artificial nurseries like « Biohut » to the fish, we have made Port Fréjus back into a habitat zone which is theirs, in order to enable them to reach adulthood.
Every day, we ensure that their growth evolves in the best possible conditions by inviting our boaters to preserve the quality of the water in our harbour.
But in the face of the crucial issue of respecting marine biodiversity, we will never achieve enough, so we wanted to do more.
Hence the idea of creating
A LAND TRAIL & AN UNDERWATER TRAIL
with the aim of explaining why the preservation of our marine environment is vital for us.
We named these trails " Les sentiers du Mérou" (The Grouper trails).
Thanks to these trails, we hope to hand you the keys to ensure respect of the marine environment which surrounds us, and which is essential for our survival.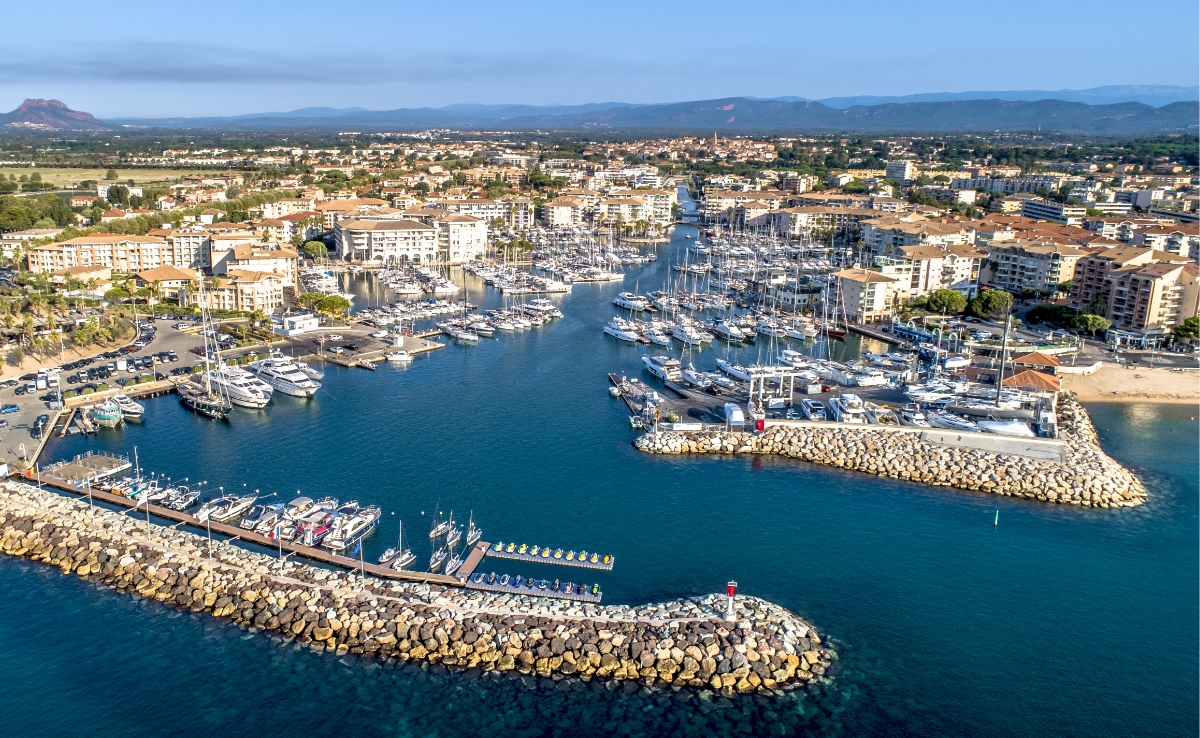 LET YOURSELF BE GUIDED
This land trail will take you to different modules, set up along the quays of Port Fréjus. These modules each have a different theme, but are linked to the preservation of the marine environment, and positioned in order to entertain and inform you while strolling around the harbour.
Port Fréjus is an innovative and active harbour, a committed and fervent defender of the environment, and we wish to share these values by offering you these two trails.
We hope you will enjoy a pleasant moment on our land trail "le Mérou", and also invite you to dive in with goggles and snorkel to discover our TRAIL UNDER THE SEA.
Welcome to Port Fréjus. Welcome to the habitat zone for fish. Enjoy discovering our trails.