A problem that's not often talked about BUT MAKES A LOT OF WAVES…
HUMAN GENERATED NOISE DISTURBS ALL MARINE LIFE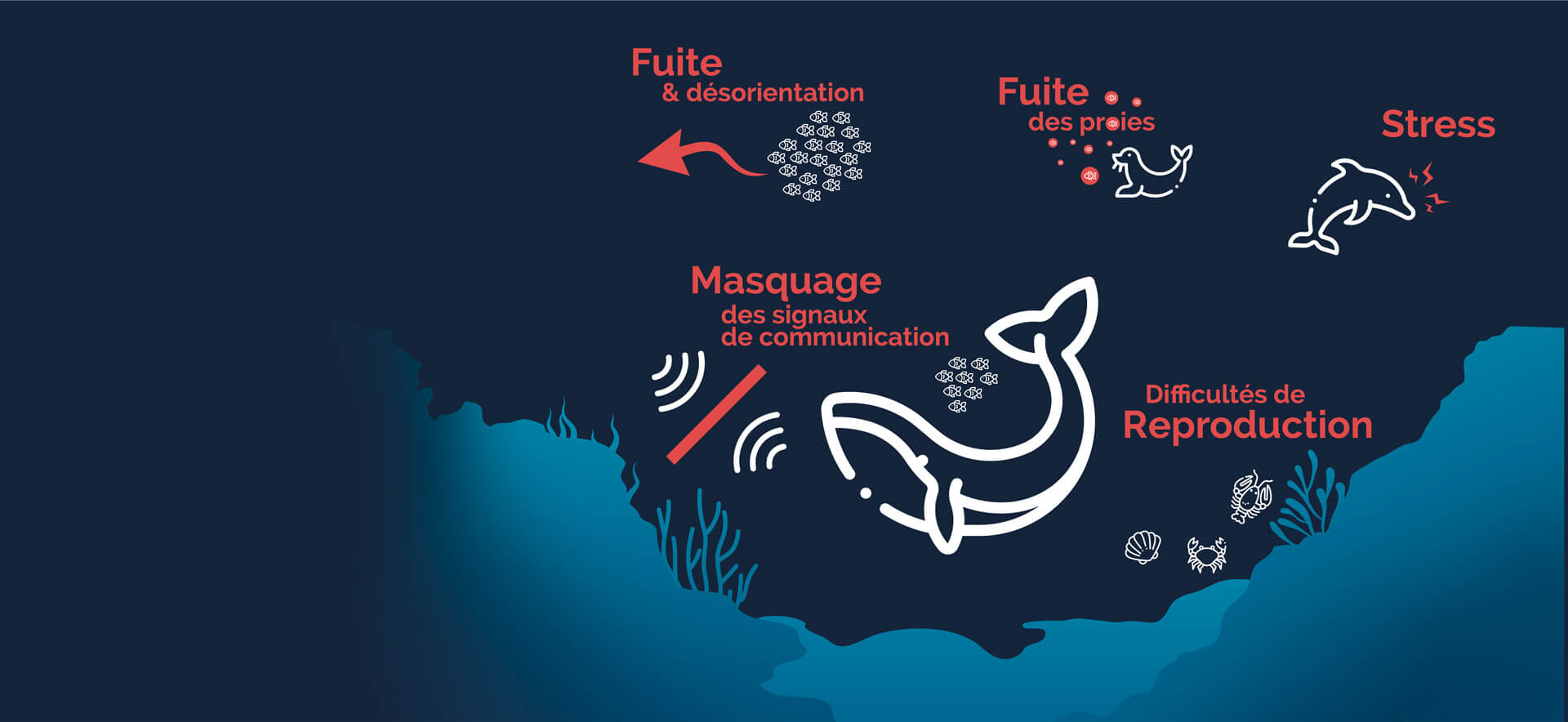 Acoustic interference: communication between individuals is impeded, making it more difficult to locate fellow creatures or prey.
Behavioural responses: fleeing or interrupting an activity, changing migratory routes and life cycle modification.

TECHNOLOGICAL INNOVATIONS BUT MOST IMPORTANTLY CHANGES IN BEHAVIOUR
INNOVATE
Reduce propeller and machine noise, work on hull design.
REDUCE SPEED OR SWITCH TO SAIL POWER
Reducing speed by a few knots for motorboats
MAKE DO WITH WHAT ALREADY EXISTS
Don't continue to encourage the artificialisation of the coastline.
BUY LOCAL
Limit container ship traffic, particularly from Asia
CHANGE MODES OF TRANSPORT ON LAND
End the use of combustion engines that require the extraction and transport of oil.