PROTECTING MARINE ANIMALS IN THE MEDITERRANEAN SEA
«Guarantee the POSITIVE CONSERVATION STATUS OF MARINE MAMMALS by protecting them and their habitat from the DIRECT OR INDIRECT NEGATIVE IMPACTS OF ANTHROPOGENIC ACTIVITIES»
(art.4 of the Pelagos Agreement of 25 November 1999)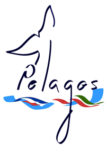 AREA COVERING 87,500 km
Officially in force since 21 February 2002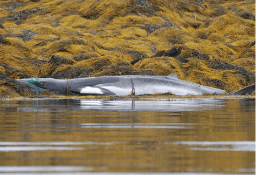 BY-CATCHES
Drift gillnets decimating dolphin and young whale populations.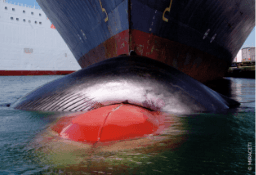 HEAVY MARITIME TRAFFIC
Frequent collisions between commercial vessels and large cetaceans.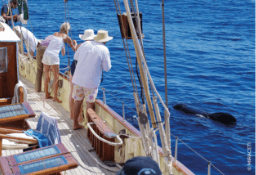 WHALE WATCHING STRESS
This uncontrolled commercial tourist activity disturbing cetaceans.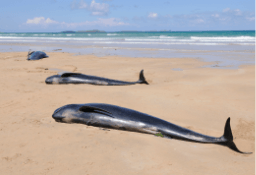 VARIOUS TYPES OF POLLUTION
Plastic, oil and noise pollution causing high mortality and strandings along our coastlines.
SPERM WHALE
A CETACEAN AT THE HEART OF THE PELAGOS SANCTUARY
Physeter macrocephalus - Sperm whale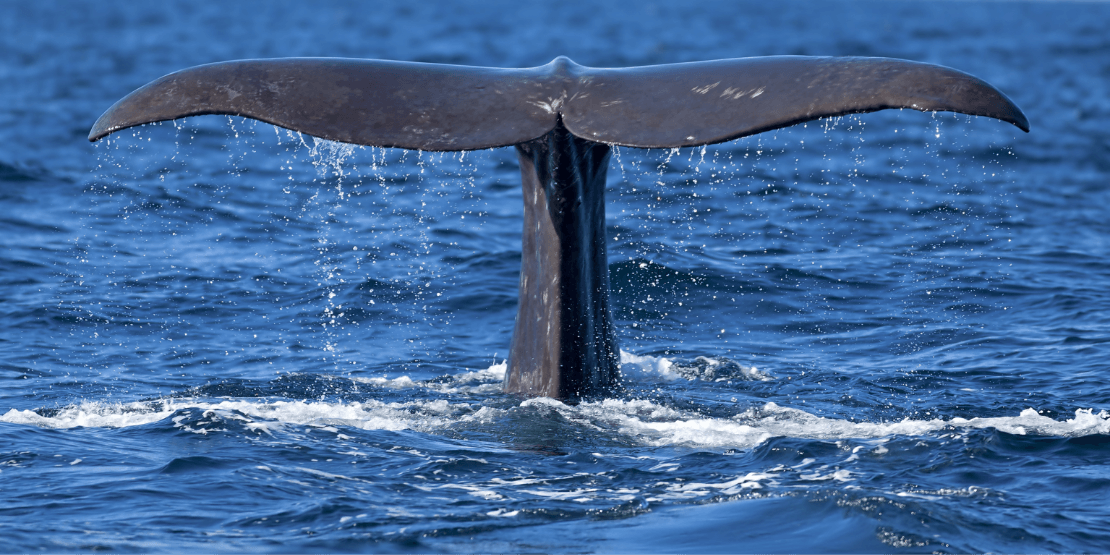 This large marine mammal measures up to 18 m long and can weigh 40 tonnes, making it one of the largest toothed whales (odontocetes). The undisputed kings of freediving, they can dive down to more to than 2,000 m and stay underwater for over an hour. Their extraordinary abilities enable them to reach the very deep waters of the ocean where they capture giant squid and large fish. New-borns have been observed in the Mediterranean in all seasons. Sperm whales can live to the age of eighty.
What has been
DONE SINCE?
REGULATION OF WHALE WATCHING
Implementation of a code of conduct for marine mammal watching and the introduction of the "HQWW" label.
BANS ON DESTRUCTIVE FISHING TECHNIQUES
Abolition of driftnets and tuna nets, techniques that cause a large number of cetacean by-catches.
CREATION OF A CETACEAN TRACKING SYSTEM
REPCET® is a whale position monitoring system for ships. It aims to limit the risk of ship strikes.
SIGNATURE OF THE PELAGOS PARTNERSHIP CHARTER
A charter recognising the Pelagos approach and partnership, open to all coastal municipalities bordering the Sanctuary.
RESTRICTION OF FAST MOTORIZED CRAFT COMPETITIONS
Offshore racing is banned in Italian territorial waters and is subject to authorisation in Monaco's and France's waters.