6 OUT OF 7 SPECIES OF
THE WORLD'S MARINE TURTLES FACE EXTINCTION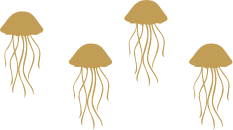 Jellyfish will have no predators because turtles are disappearing!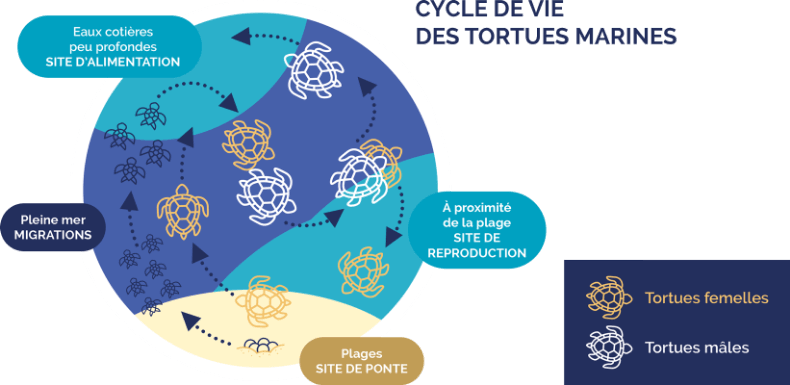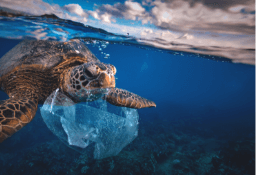 PLASTIC WASTE WASHING INTO THE SEA
They mistake plastic bags for jellyfish and swallow them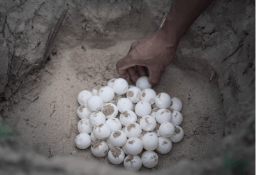 NATURAL PREDATION AND EGGS BEING STOLEN BY POACHERS
Easy prey for birds and for human consumption.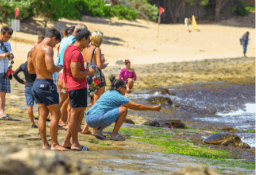 HABITAT LOSS AND DEGRADATION
There are fewer and fewer suitable nesting sites.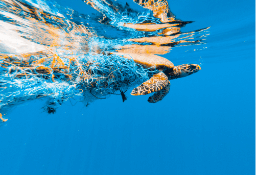 FISHING, A MAJOR CAUSE OF TURTLE MORTALITY
Hundreds of thousands of turtles are accidentally caught in fishing nets.
FRÉJUS
SEA TURTLE NESTING SITE
EXCEPTIONAL LOGGERHEAD TURTLE BIRTHS
Several cases of loggerhead turtle births have been observed in recent years on the beaches of Fréjus. After two and a half months' incubation, numerous births have been recorded in the summer season.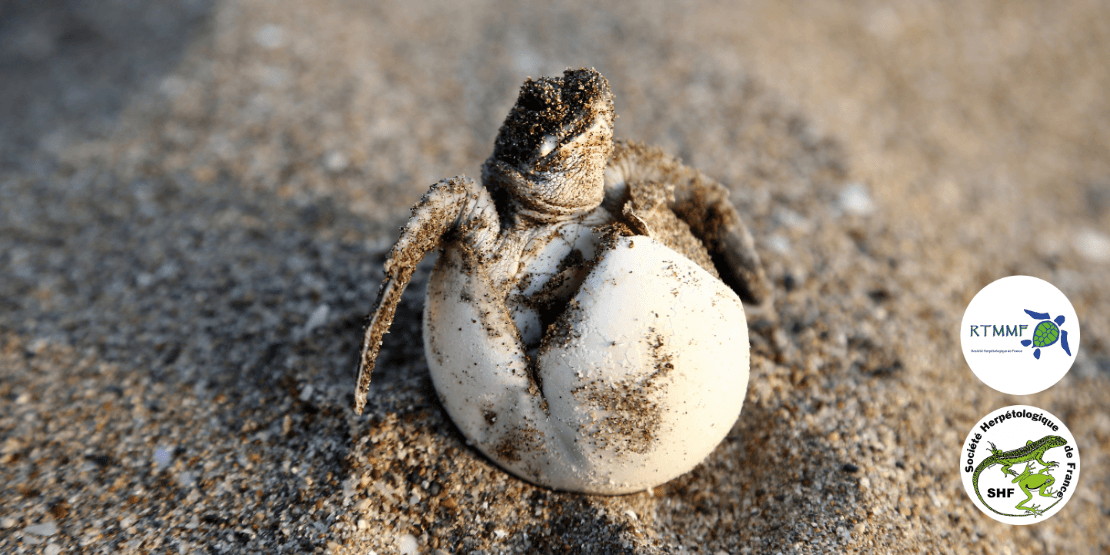 WHY ARE THEY COMING HERE?
Egg-laying is favoured by the increase in the surface temperature in the French Mediterranean. Usually, eggs are laid on the beaches of the southern shores and in the eastern sector.
What can I do
WHEN THERE ARE TURTLES AROUND?
THE FEMALE HAS COME TO LAY HER EGGS
Let her move around as she wishes, stay about ten metres away from her and, if you encounter her at night, turn off your lamp.
THE BABIES ARE LEAVING THEIR NEST
Don't shine a light on them: it disorients them. Don't carry them to the sea and don't search their nest.
TURTLES ARE DIVING OR SWIMMING BACK UP TO THE SURFACE TO BREATHE
Don't follow them, stay on the surface at a distance and don't make any sudden movements.
IN GENERAL
As far as possible, avoid interacting with turtles and don't use flash photography.
IF YOU SEE TRACKS.
Report your sightings to Marineland: 33 (0)6 16 86 26 86 RRTMMF: +33 (0)6 64 79 54 23