CONGRATS ! World record accomplished for the two riders
Last Saturday, they crossed the Mediterranean sea, from Calvi to Fréjus, with a an electric foil. This crazy bet is now a great success. Charles-Alexandre Vanroyen and Arnaud Gisle arrived triumphant under our beautiful Footbridge after 200km of crossing and 12 hours of navigation.
However, the second rider Arnaud Gisle stopped his crossing on 30km because of a lack of battery. They could anyway finish this beautiful adventure side by side to Port-Fréjus ! The Port-Fréjus director Glenn Fauchon proudly handed their trophy. Thanks to this achievement, the two boys present the Efoil, a new sport with a great future in the surf culture.
---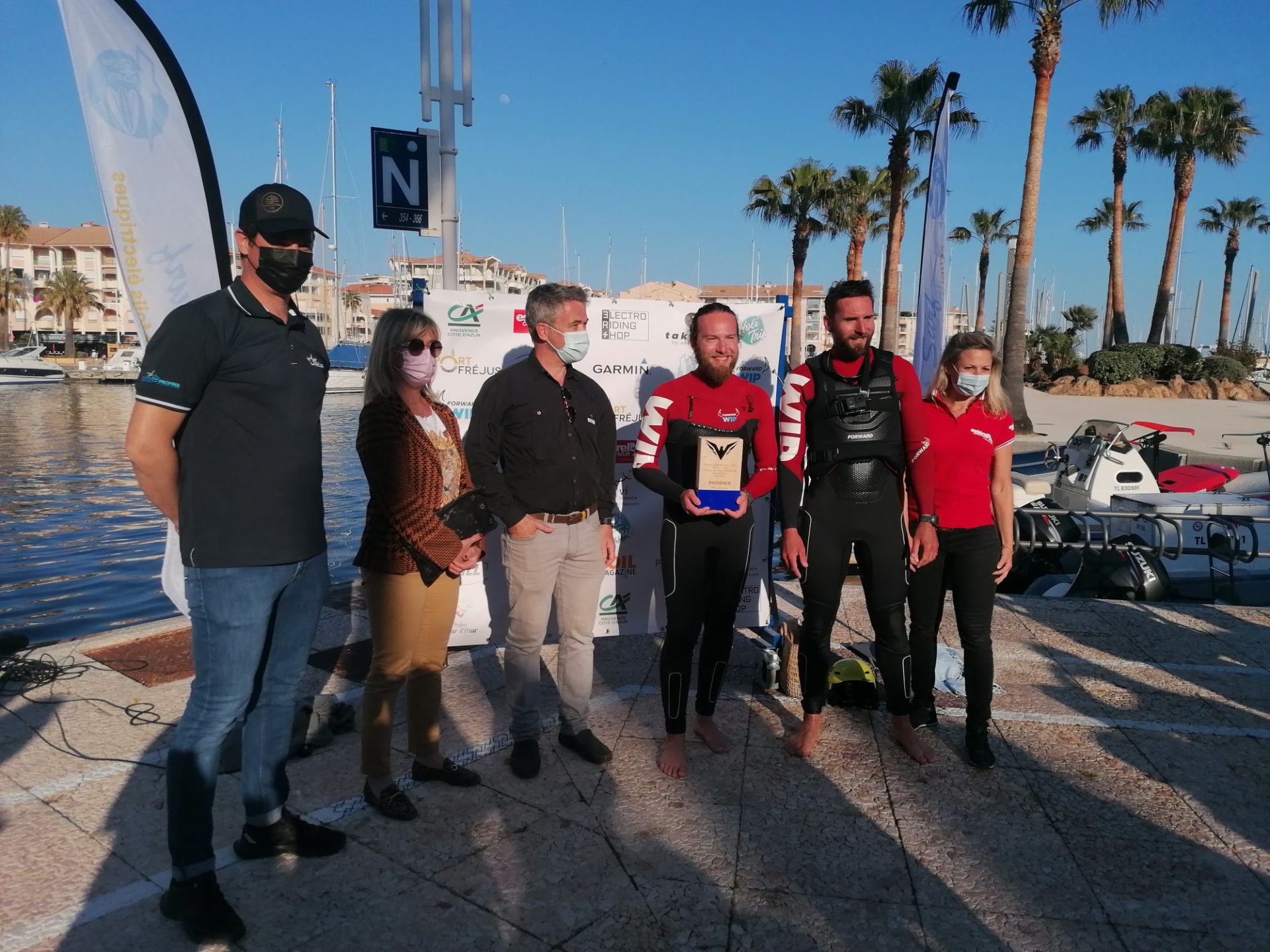 ---
Their movie « PHOENIX Reborn from fire » by Horue Movie will be released soon and will tell about this amazing adventure. By the way, the name of their project finds today its full meaning : the ElectroSurf shop is opening ! There you can rent or buy electric surfs and foils.
Back