Recharge here your electric bike !
Port-Fréjus equips itself with a brand new terminal for electric bikes ! Placed under the Marina Office, it's for free.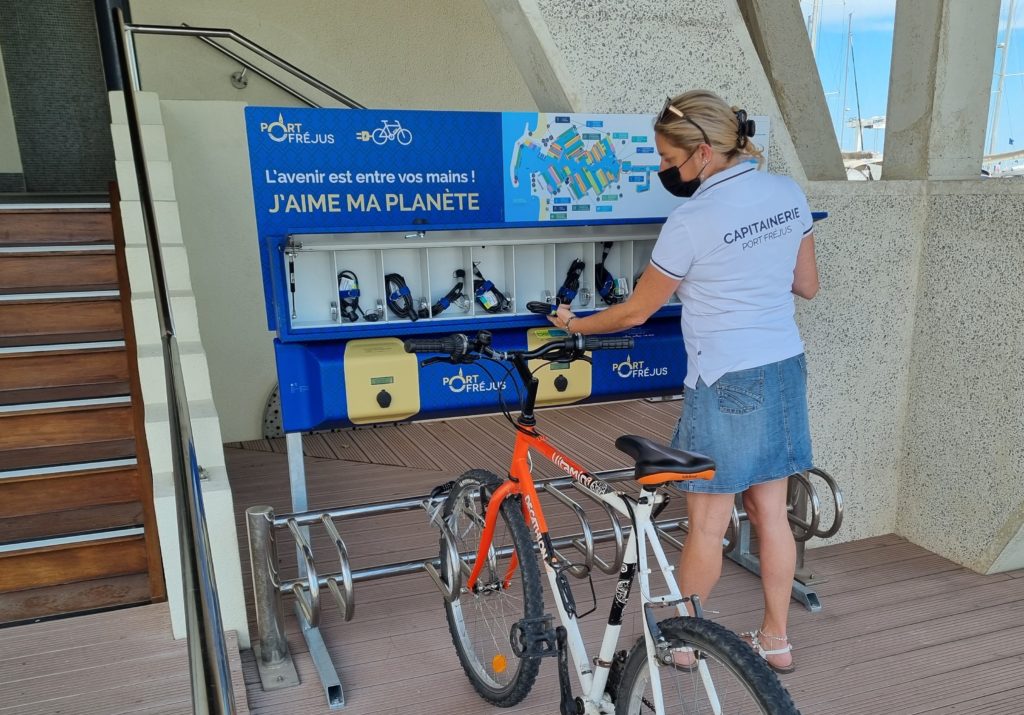 How to use it :
1. Borrow the terminal cables in the blue drawer
2. Connect the cable to the terminal and to you electric bike
3. Disconnect and put the cable back in the drawer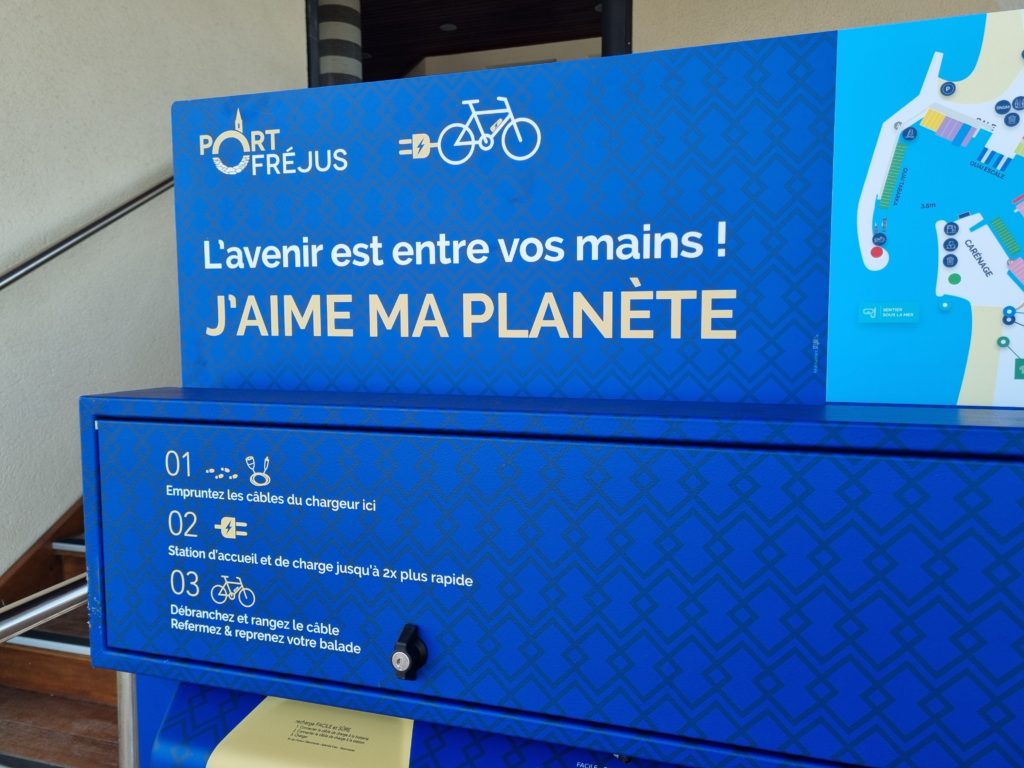 ---
Thank you for using the right equipment for the electric bikes : an other simple rack is available under the Marina Office.
Back