Focus on "THE SHARK"
The new Steve Chaudanson's sculptures, new "Sentier du Mérou" modules, took place around the marina. Among them, "The SHARK", a work of art in steel now placed in Port-Canal.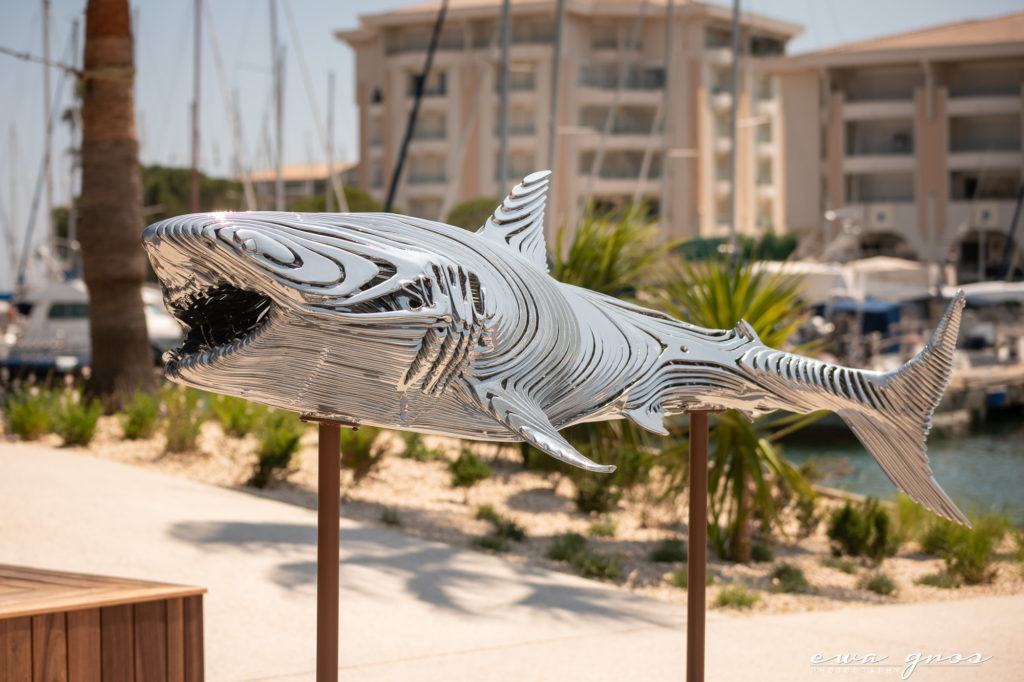 When he designed "The SHARK", Steve Chaudanson used a specific skill, different of the previous ones.
« The inside is empty, explains the artist, but the exterior skin has filled parts and gaps. I carved this way as a result of a repetitive work on the conception ».
Even though the sculpture is massive, thanks to this technique a kind of lightness is coming from it.
"THE SHARK" brings a message : it raises the alarm about a little-known specie, source of unfounded fears, and in danger. Shark fishing and finning is devastating for the specie.
However you can make a difference : vote now for The EU Citizens' Initiative to stop Finning and to stop the trade in Europe : https://www.stop-finning-eu.org/fr/
Back