The Visual Periscope to observe the Marine Life
The new modules for the "Sentier du Mérou" are in place on the Port-Fréjus islet.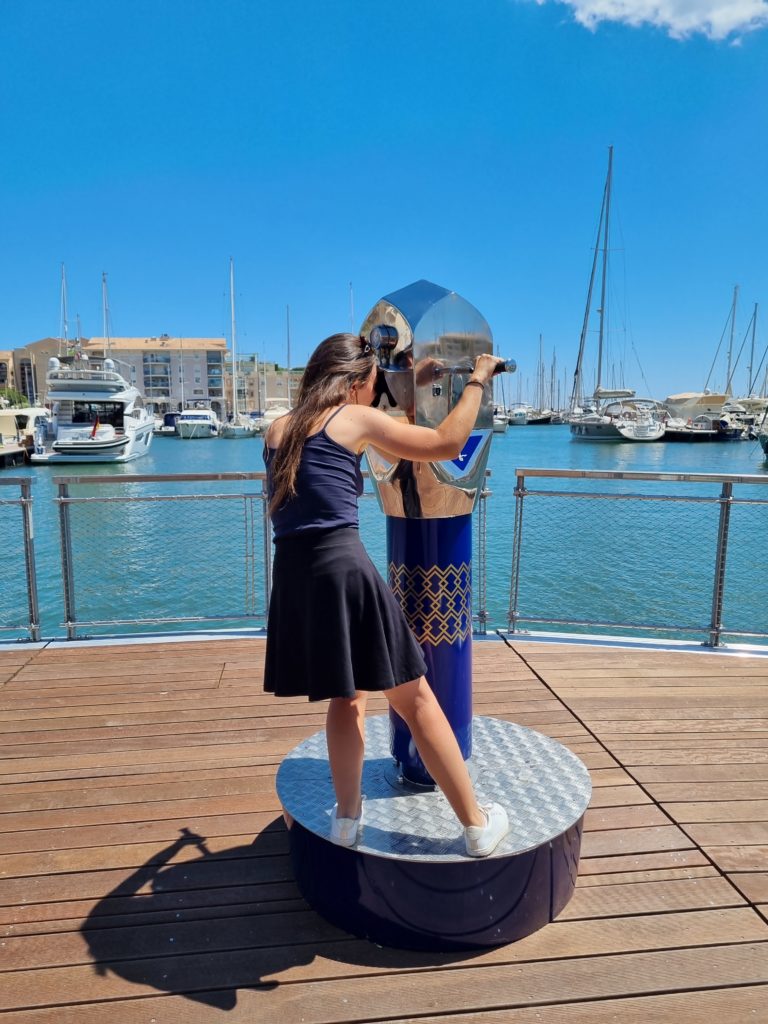 The Ringing & Luminous periscopes are now . And a new video periscope took place on the floating quay of the islet.


This reverse periscope shows in a playful way the concept of the fish nurseries concieved by ECOCEAN, allowing us to observe the marina depths
However, to ensure the quality and the interest of the content, this observation won't be real…
It will be a 3D video creating the illusion of watching two BIOHUT in live, placed on each side of the periscope.
Next to it, a information board informs and raises awareness of the diversity of the marine life growing inside the BIOHUT.
©Port-Fréjus
Back