The schools with "HERE BEGINS THE SEA"
Friday 4th June 2021, two classes of Year 5 and Year 6 took part of the « HERE BEGINS THE SEA, DON'T LITTER » organized by the city of Fréjus.
In two hours, Philippe Manon, Environmental Manager in the Port-Fréjus marina rose awareness among the students of the the sea protection about the metal gates for the water rains, and the pollution we are facing today because of people's lack of understanding about them.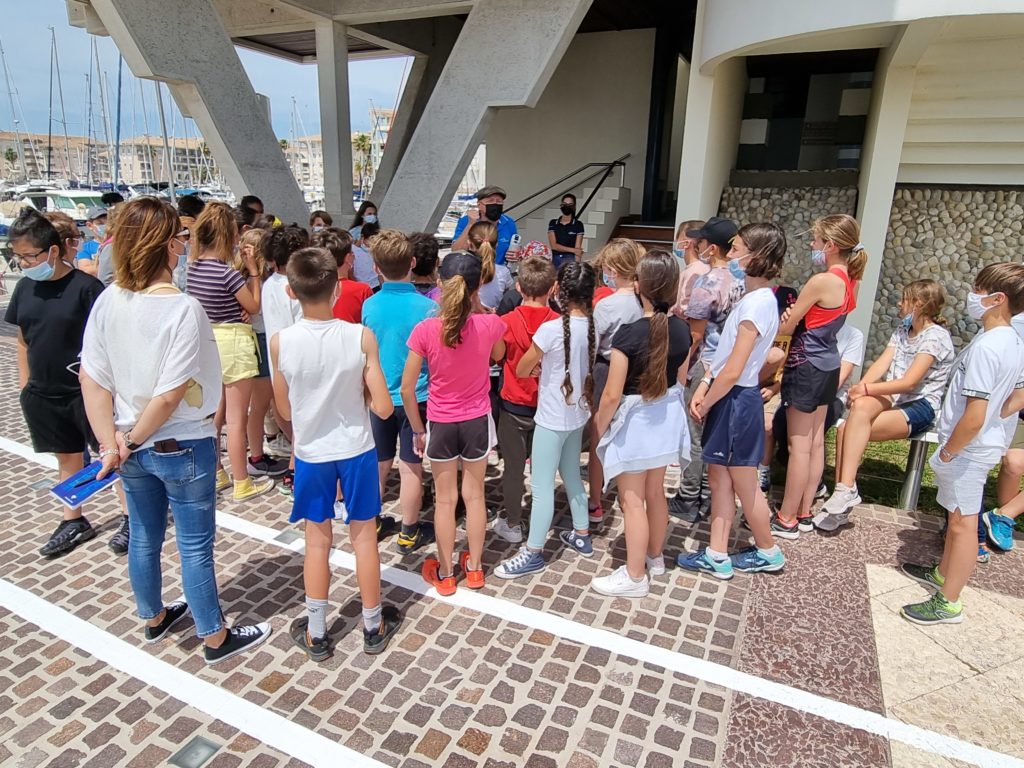 With two stencils and a white chalk spray, the two groups tagged around twenty metal gates around and inside Port-Fréjus.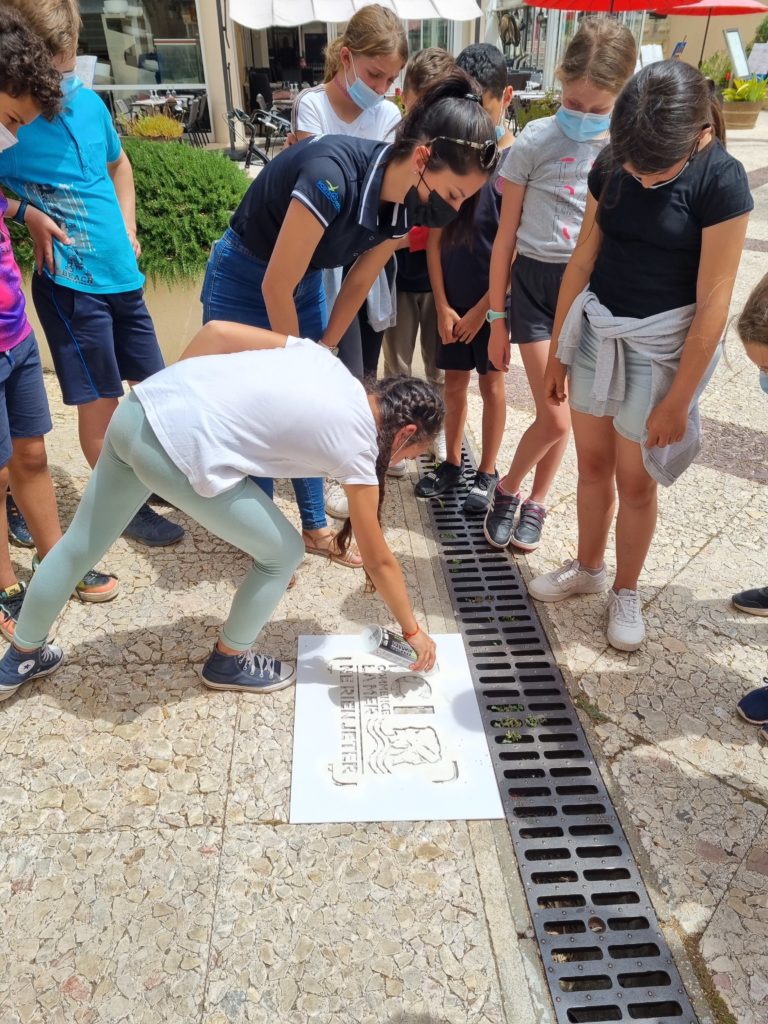 Back