"THE ATLANDES" by the TASK Company
Saturday 17th July, a wonderful parade will close the second day of the « Port-Fréjus Celebrating Days ».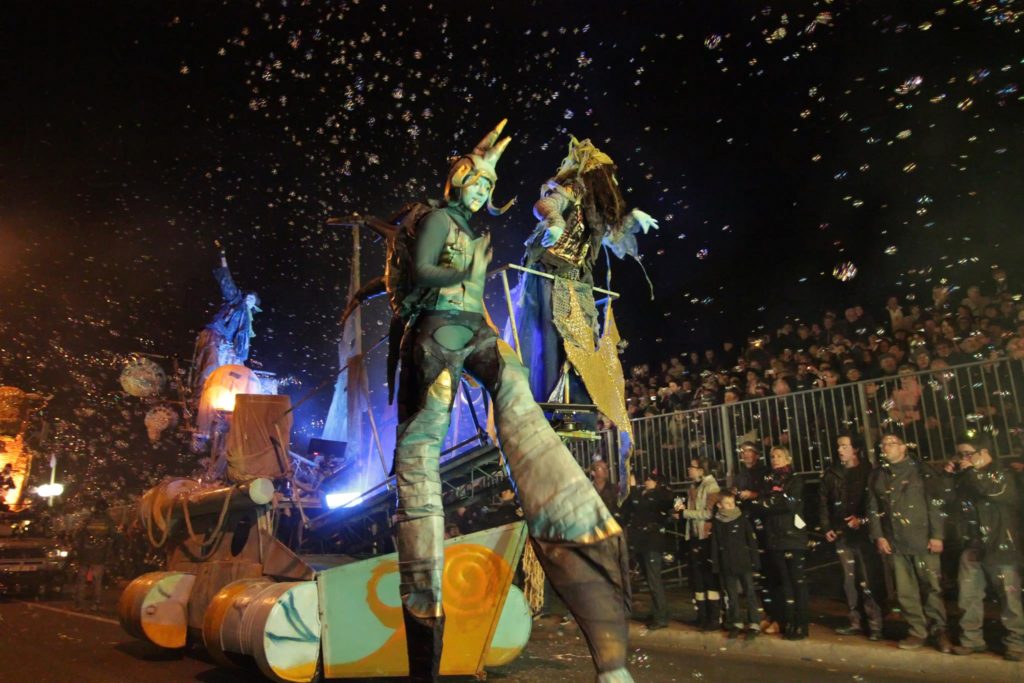 « While the humankind is drowning in doubt, fear, hate and inability to understand, human beings from the First Earth are coming from the abyss on their Transcatamer : the Atlandes. (…) »
Created by the TASK Company, this ambulatory show takes the public to the frontiers of the imaginary world. The characters, dreamlike and amazing creatures, are following a pretty chariot. This one will go around the marina making a million of bubbles.
A magic show you cannot miss ! Let's meet Saturday 17th July 2021 at 9.15pm ! Parade departure in front of the municipal area on the Place dei Fifraire.
To watch the teaser : https://dai.ly/xmz3y3
The TASK Company website (in French) : http://www.taskcompagnie.com/
Back