New signage for the marina rubbish bins
Port-Fréjus put brand new stickers on the rubish bin lids to make their utilisation clearer for the pleasure sailors.
---
Three types of rubbish bins are placed at the beginning of each quay :
– 🟤 brown : household waste
– 🟡 yellow : recylcing
– 🟢 green : glass
The idea is to encourage waste sorting and ecologically-responsible behaviour in order to do the very best for the environment.
We count on you !
---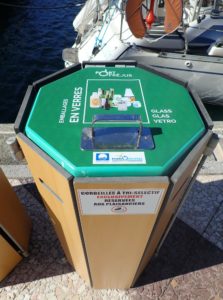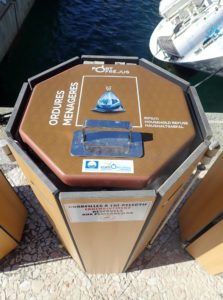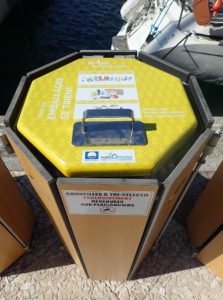 Back