« L'ESCALE ROYALE » IS COMING IN PORT-FREJUS
In a few days, some strange floating buildings will take place in the marina.
Is it a boat ? Or a house ? « L'Escale Royale » is an innovative concept offering uncommon stays in their « House Boats » with a modern and sophisticated design.
« Luxury, calm and delight » : this is the « Escale Royale » motto, the keywords of this young and dynamic society, which is adapted to the nautical area.
The society is crerated by the two brothers Augustin & Jean-Chrysostome Dumont. Their first « House Boat » is born last year, in 2020, when their project comes to be. It takes place in Vaux-Sur-Seine (the Parisian Venice) and seduces the heart of the people living in the French capitale city.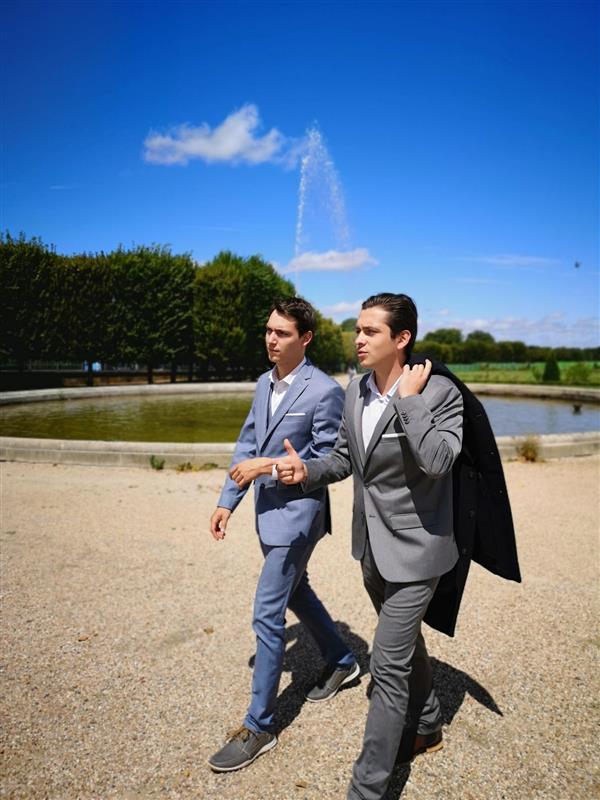 Augustin & Jean-Chrysostome Dumont
One year later, « L'Escale Royale » finds a place in Port-Fréjus, with a first agreement for the development in the city of Fréjus, another one with the Port de la Rague in Mandelieu-La-Napoule and, at last, a partnership with the Union with the Provence-Alpes-Côte-d'Azur Marinas & Monaco.
In this way, thanks to « L'Escale Royale », Port-Fréjus is offering a new way to live in our marina !
Let's meet next week to find out what these unusual accommodations look like…
Website : https://www.lescaleroyale.fr/
Back