LA SEMAINE AFFOILANTE 2022
We missed it… But the Semaine Affoilante is coming back !
FROM THE 16TH TO THE 18TH APRIL 2022
LA SEMAINE AFFOILANTE – 6th EDITION
The first five editions were a big success : this nautic event, pioneering an spectacular, will be one of the great attraction of the next Spring around the Mediterranean sea.
CHECK THE TEASER NOW !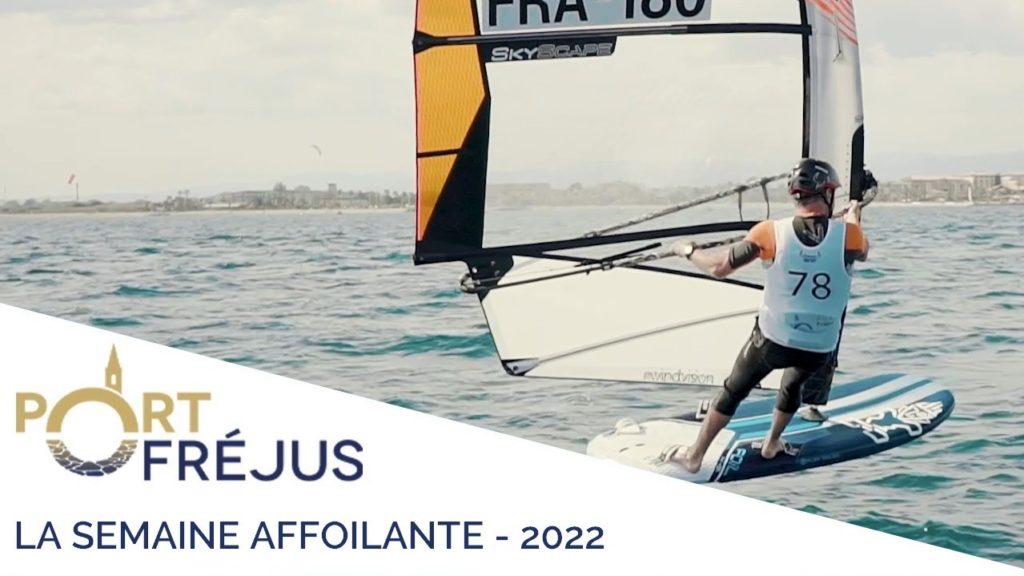 ©Horue Movie
---
La SEMAINE AFFOILANTE® is :
– The first and one of the biggest meeting with nautic and flying engines in France
– The improvement of a Mediterranean coastline with a mainstream foil practice
– A tool to promote creativity, to highlight the foil development, to be a sailing pioneer
– A friendly meeting
Port-Fréjus with the Team LSA would like to gather players and manufacturers around an exceptional event.
Plenty of foil engines will evolve on the amazing marina waters : kitefoils, windfoils, catamarans and trimarans, motored hydrofoils, wingfoils…
Fans and amateurs will be able to admire and even navigate on these supports !
---
This edition is sponsored by the French athlete
JEAN-BAPTISTE BERNAZ
(he took part four times to the Olympics in the Sailing categorie and was selected for the Tokyo Olympics  in 2021)

---
⊕ A meeting around a SHARED PASSION
LA SEMAINE AFFOILANTE is a big event gathering people passionate about foil machines, amateurs and professionals, in a friendly atmosphere.
This event is about friendship and meetings around our shared passion.
---
⊕ An event on and above the sea : CHAMPIONS AND AMATEURS REUNITED
Plenty of engines of all kinds, the most important brands and the best players are expected this year !
---
⊕ On land : A FOIL EXHIBITION
Well-known exhibitors and manufacturers take part of this event : Horue, Taaroa, La Kiterie, NEOCEAN, Jetcycle, Freeride Attitude and more.
Will take place : conferences about the foil practice history, free initiations, free activities for children (kite making), inflatable castles, concerts, bar and take-aways, plenty of beautiful prizes to win…
---
⊕ The TESTS !
All new next year : the free foil machines test, allowing people to see and try the innovations.
---
⊕ Our PARTNERS
Our partners for this edition are : the city of Fréjus, the Team LSA, AMSLF Club Nautique de Fréjus, the Fréjus kite-club, Estérel Côte d'Azur, Le Chant des Dauphins, and more soon.
---
⊕ How to register ?
The race registrations will be open the 10th January 2022 to every engines (kitefoil, windfoil, monohull…)
(coming soon).
And check the teaser on our YouTube chanel !
---
Download the OFFICIAL POSTER
Coming soon
---
Download the PROGRAMME
Coming soon
---
Download the REGISTRATION FORM
Coming soon
---
Download the RACE NOTICE
Coming soon
---

Photos : © Ewa Gros
⊕ CONTACT
Philippe MANON, Port-Fréjus Marina :
• email : philippe.manon@portfrejus.fr
• Phone : 00 33 (0)6 51 60 07 23 or 00 33 (0)4 94 82 63 02
Back