The Spermwhale Tail by Steve Chaudanson
You can't miss it : this week, Port-Fréjus got a monumental sculpture !
---
Designed by the sculptor Steve Chaudanson, this giant spermwhale tail of three meters high is entirely realized with Corten steel (a steel forming a stable rust-like appearance after several years' exposure to weather).
The technical department of Port-Fréjus helped to set up the sculpture.
The body of the work of art is extended on the quay, taking the colors of the marina waters.
You can now see it on the Place deï Galoubet !
And it's not the end : this sculpture is the first of another three surprises which will take place around the marina…
And it's not the end : this sculpture is the first of another three surprises which will take place around the marina…
---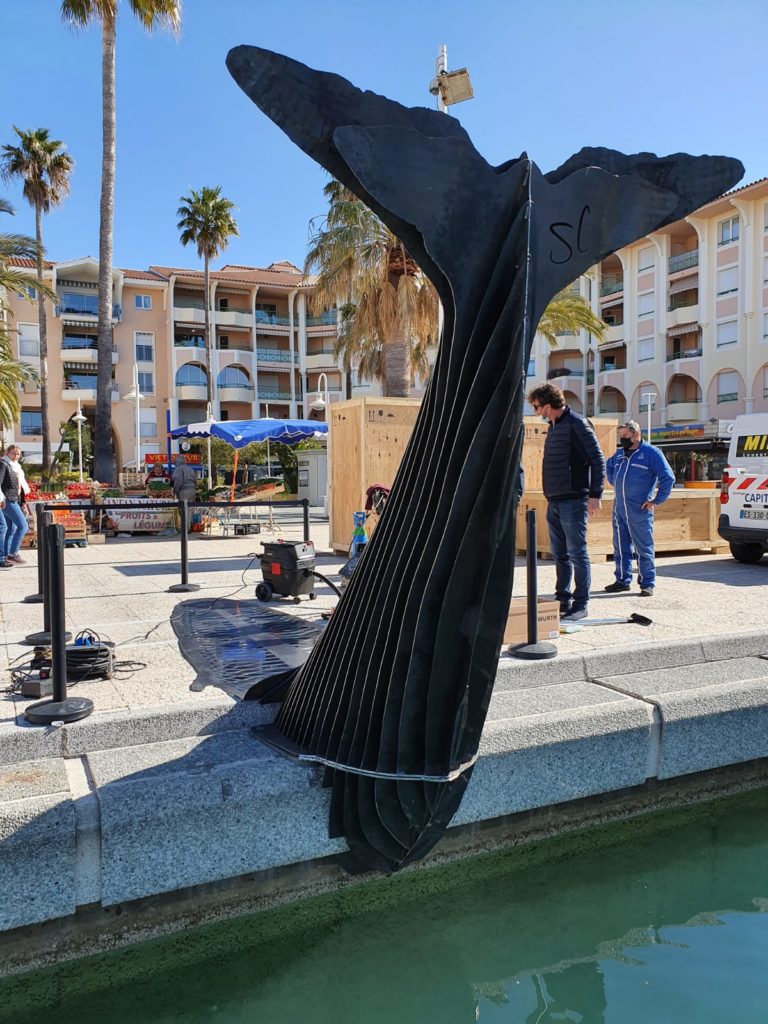 Back