Focus on "The TURTLE"
The new Steve Chaudanson's sculptures, new "Sentier du Mérou" modules, took place around the marina. Among them, "The TURTLE", a work of art in steel now placed where the beach begins, to remind us that the Frejus beaches are now a place where Caouanne turtles are coming to nest !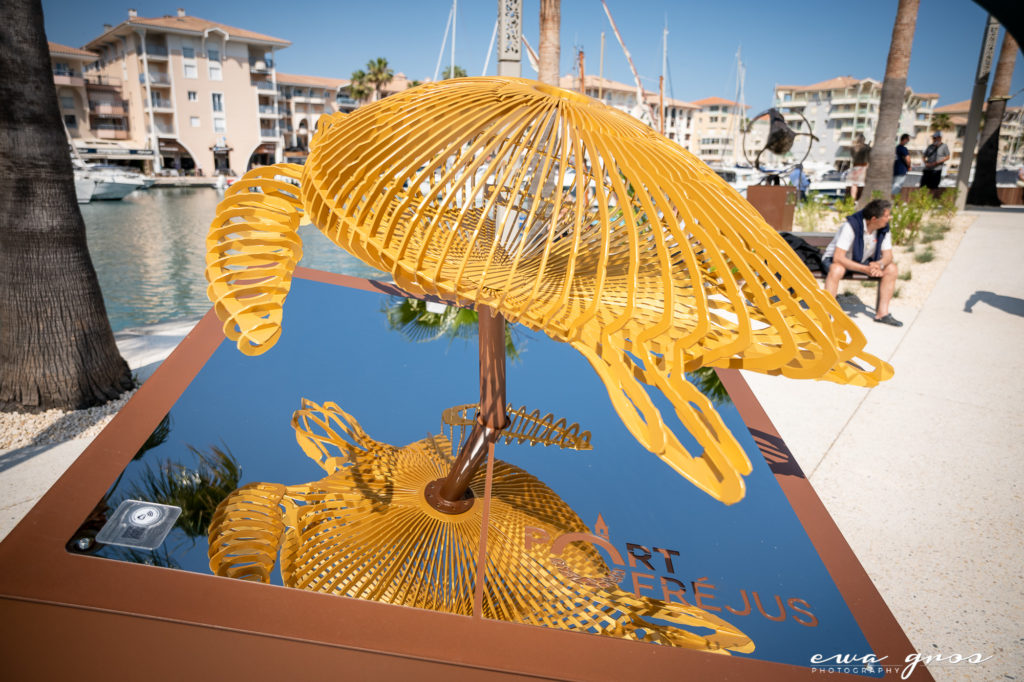 As "The SEAHORSE", Steve Chaudanson used the method of the radial construction. Everything is polarised around a dot. "The TURTLE" turns around the center of her shell, « the heart » of her house.
"The TURTLE"'s base is in sheet of inox « polymiroir ».
The sculpture reflects the sky and the sun give a transparency effect. We see the environment without the sculpture being heavy.
A frieze has been created with
ECOCEAN
at the bottom of the base. Steve Chaudanson carves plenty of animals. It's is favourite subject to carve :
« I love watching wildlife documentaries. I love creating different things and the animals, thanks to their forms, offer a lot of possibilities. There is a terrible animal beauty. As my skills evolve gradually, I would like to do some of my sculptures again, with a different approach. »
©Ewa Gros
Back