Focus on "THE SEAHORSE"
The new Steve Chaudanson's sculptures, new "Sentier du Mérou" modules, took place around the marina. Among them, "The SEAHORSE", a work of art in steel now placed at the entrance of the Marina Office.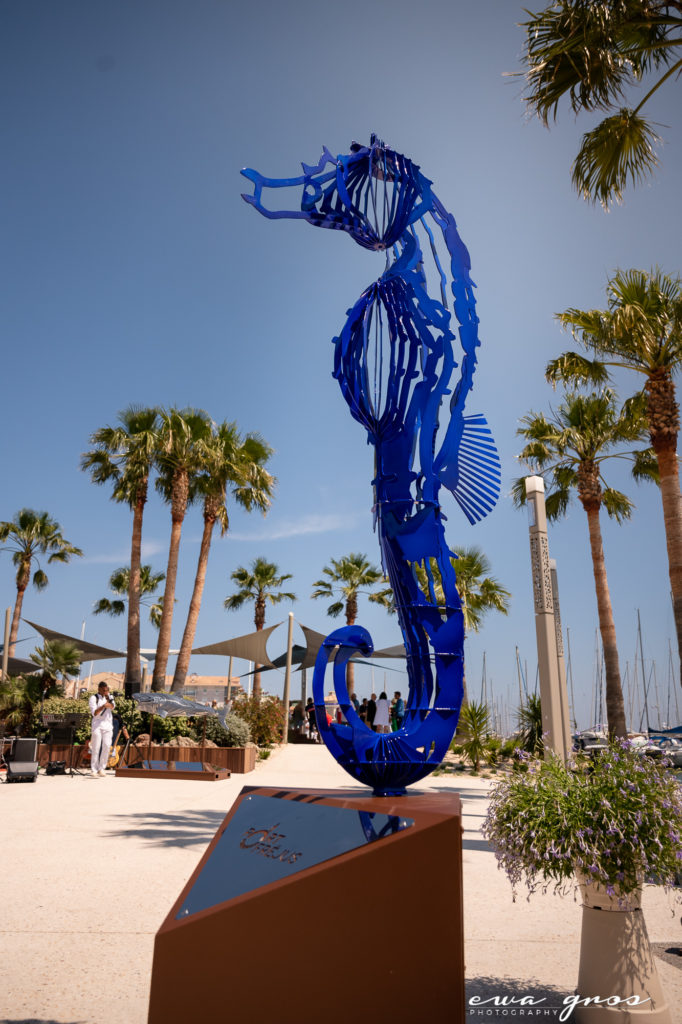 To concieve the SEAHORSE, Steve Chaudanson used the method of the radial construction. Everything is polarised around the axis of its head.
The SEAHORSE is also the emblem of the collaboration between

Rina Design

and

ECOCEAN

. Steve Chaudanson sponsors Ecocean ; RINA DESIGN collaborates with ECOCEAN about the Biohuts.
The sculptures exposed in Port-Fréjus are reflecting their partnership. Steve Chaudanson, as a sponsor, supports ECOCEAN thanks to his work : every works of art about the sea life are in sale, and 15% of the sculptures value will be donated in order to contribute to the restocking of the sea via the CasCioMar Project.
This operation, based on the larva fishing, allow them to grow and to be reimplanted in the sea.
Back